The School of Computing offers a number of undergraduate degree plans to choose from. With options spanning multiple disciplines, there's sure to be a degree plan that suits you and your interests.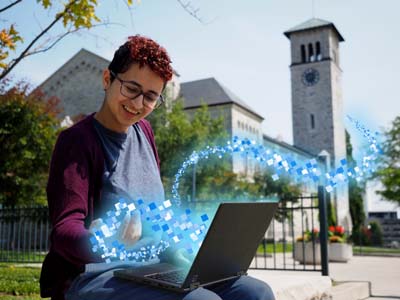 A Computing major in Fundamental Computation explores the science and the principles that underlie all of computing. It provides broad training with the opportunity to focus on specific areas such as artificial intelligence, human-computer interaction, computing theory, and programming languages. From software developer to systems analyst, information architect to database administrator, graduates are well-prepared for any number of careers in the technology industry and beyond.
Fundamental Computation Details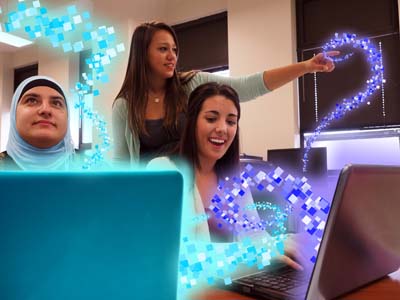 The School of Computing's Software Design program is for those determined to push the boundaries of computer systems beyond their current limits. Mentored in the art and science of computer software architecture, analysis, and evolution by experts, our graduates become the software architects, graphics and game developers, designers and entrepreneurs who drive the software revolution.
Software Design Details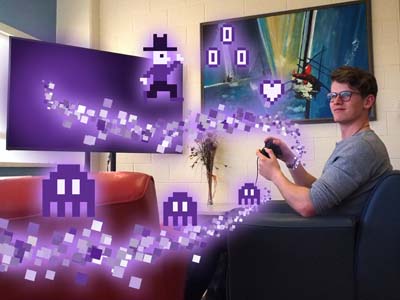 Game Development, a stream of Software Design, provides deep skills and knowledge in the software aspects of computer game development while retaining core Software Design requirements that ensure your qualifications in the software industry or graduate studies.
Video games have become a universal cultural phenomenon, contributing to entertainment, social interaction, education, and artistic expression. The development of video games involves some of the most challenging and interesting areas of computer science, including topics as diverse as artificial intelligence, graphics, distributed systems, and human-computer interaction. This stream introduces students to the fundamentals of game design and development.
Game Development Details
Artificial Intelligence focuses on designing and programming machines to act like humans by continuously learning from collected data using digital media and sensors. Recent advancements in technology has enabled machines to understand natural language, identify objects in video, generate artistic designs, and extract relevant information to find efficient solutions and support decision making. In this stream students will learn how the human mind works and develop computational algorithms to create machine intelligence.
Artificial Intelligence Details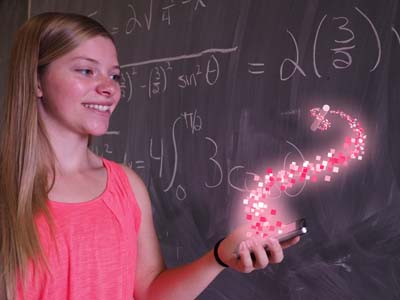 The Computing and Mathematics Specialization is intended for students aiming at graduate work in the theory of Computing or in an applied area of Computing that requires significant mathematical expertise, such as communications, optimization, security, or biomedical computing. This program will give students a potent combination of Computer Science and Mathematics as it relates to research in Computing, and will prepare graduates well for advanced degrees or careers in a variety of areas in industry.
Computing and Mathematics Details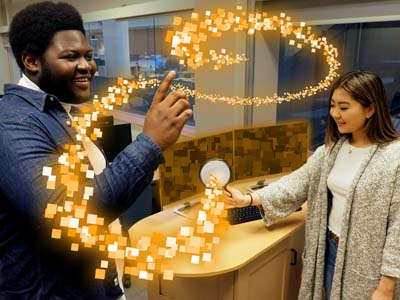 Data analytics is a new way of understanding complex systems by building computational models that are consistent with the observed data about those systems. It is a critical component of the operation of businesses and governments, as well as an important research tool. Data analytics is used for applications such as understanding customers, making effective investment decisions, recommending shows on platforms like Netflix, detecting cyber-intrusions or financial fraud, and much more.
Data Analytics Details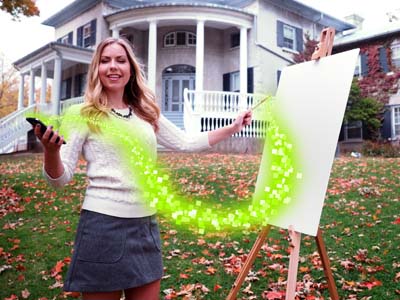 This innovative degree is aimed at students with interests and abilities in both Computing and the Fine Arts. You can participate in advanced courses in Art, Drama, Film, or Music, while maintaining a solid concentration in Computer Science and Mathematics. Fill out your degree with electives in other Arts areas and interdisciplinary courses of all kinds. Graduates can expect to work in the entertainment industry, in art galleries and museums, in multimedia design and production, and in developing the next generation of software for the Arts.
Computing and the Creative Arts Details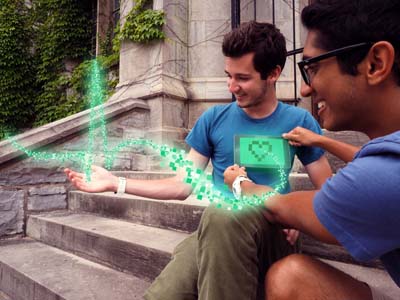 We are the pioneers in undergraduate biomedical computing, one of the most promising fields in health research. This innovative program combines the problem-solving capabilities of computer science with the most advanced techniques of the life sciences, resulting in endless possibilities for improving health care. This program is suitable for many careers, including medicine and medical research.
Biomedical Computing Details
Co-op, Queen's Style
Queen's internship option, unlike other co-op programs, avoids interrupting your studies with several short work terms. Instead, it offers 12- to 16-month industrial placements after second or third year through the Queen's Undergraduate Internship Program (QUIP). These longer work terms result in employers who are willing to invest in training and supervision. Our interns regularly participate in significant projects with many of Canada's leading high-tech companies, making a notable contribution, and often returning for permanent employment upon graduation.
Major-Minor Programs
Computing touches every facet of our lives and has a profound influence on other disciplines. Knowledge of computing gives a person a distinct advantage in any career and helps prepare them for life in the 21st century. The Major-Minor programs in Arts and Science allow students to obtain a personalized degree by combining a Minor in Computing with a Major in any other subject in the Arts or the Sciences, or vice versa.
Careers in Computing
With a Bachelor of Computing degree from Queen's a wide range of careers are available to you in such fields as software research and development; graphics, visual effects and multimedia; pharmaceutical technology; biotechnology; Internet security/privacy; electronic commerce; virtual reality/telepresence; computational biology and medical informatics. Once you are a student at Queen's, Career Services can help you find the best career as well as find a job.
Financial Assistance and Awards
Information regarding Financial Assistance and Awards .
Information
For more information about your future in the School of Computing, send email to csinfo@cs.queensu.ca.
Information regarding admission to programs in Computing.