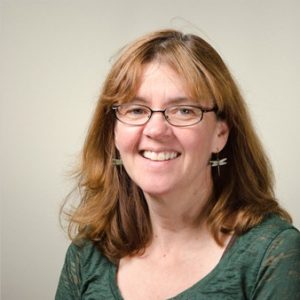 Queen's School of Computing's own Wendy Powley is the inaugural recipient of the Queen's Equity Award. "Wendy Powley is a deserving first recipient of this award because her exemplary efforts have fostered a climate conducive to employment equity. Her significant contributions in the School of Computing have set a great example for the entire University," says Gordon Smith, Chair, Queen's Council on Employment Equity.
Wendy was nominated by over 90 of her fellow faculty, staff and students for her tireless efforts to promote the cause of women in computing – a field which is typically viewed as being geared more toward men. "Unfortunately, there exists a huge misconception regarding the nature of computing jobs and people who choose them. Once we are able to reach girls and educate them as to the opportunities that await them, they become more open minded and able to see the possibilities," says Ms Powley. "Our efforts within the school have been highly successful; our current female enrollment numbers are 23 per cent higher than the national average."
Ms Powley founded Women in the School of Computing (WISC) at Queen's, an informal support, networking and social group for all women faculty, staff and students. The group has provided outreach and mentorship to young women in the Kingston community through the LEGO robotics program with the hope of educating and inspiring more girls to consider a career in computing. Ms Powley is also the founder and organizer of the annual conference Ontario Celebration of Women in Computing (ONCWIC).