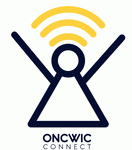 This weekend was the road trip to the Ontario Celebration of Women in Computing which was hosted by the Women in Computing at the University of Western Ontario. We left Kingston with 29 women on board a Franklin coach bus. In Toronto, we picked up 20 more women from U of T, Ryerson, York and Kuwait University (small detour to Kuwait).
The conference was absolutely fabulous, with some highlights including:
– a talk on communication tips by the NSERC Chair, Women in Science and Engineering
– an amazing keynote by Kelly Irwin from TD Bank on IT management and development in the financial industry
– very useful information from Morgan Stanley about resume writing and job interviews
– an interesting talk on the technology trends by IBM
– student posters and presentations (Queen's was well represented with 6 posters)
– a cool social media contest that had attendees climbing under dessert tables, yelling random things and even proposing to the lone male attendee to win prizes
– the Morgan Stanley programming competition — with FIRST PRIZE being won by our very own LILI WANG! Congratulations, Lili — well done!
– a career/industrial fair with cool give-aways, on-site recruiting and tons of information
– great food and door prizes (including an i-pad!!!)
– and plenty of opportunity to connect and network with other technical women in Ontario
Queen's was very well represented with 33 of the (approximately) 120 attendees being Queen's people. We are definitely getting a reputation as the place for women in CS!
The conference was incredibly satisfying for those of us who began the very first ONCWIC in 2010. It is very exciting to watch the conference grow, mature and flourish. We are no longer worried about the continuity of the conference — Waterloo is committed for 2013 and there are 3 universities interested for 2014! No doubt ONCWIC will continue in years to come.
Our keynote speaker wrote a blog about the conference:
http://workingtechmom.wordpress.com/2012/10/14/tribute-to-great-women-in-computing/
We have posted some pictures here:
https://plus.google.com/photos/112357915862692463324/albums/5799240628020676321?authkey=CPDgs7DDiLfZag
A huge thank you to all who came out. And, for those of you who
missed out this time around, consider it for next year — it really is a
very inspiring event.