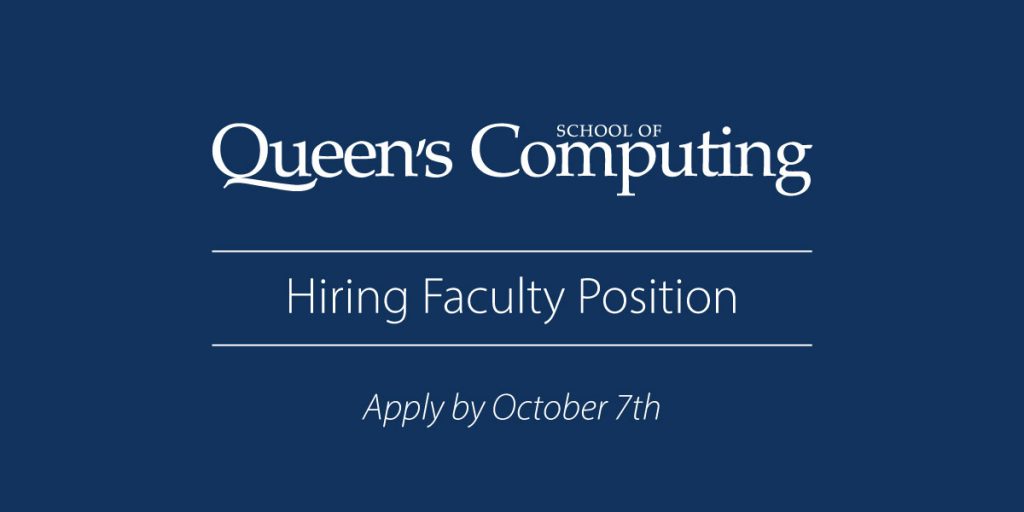 The School of Computing in the Faculty of Arts and Science at Queen's University invites applications for a faculty position at the rank of Associate Professor or Professor. The preferred start date for the appointment is January 1, 2021. Salary will be commensurate with qualifications and experience.
Candidates should have a Ph.D. in Computer Science or a related discipline. A strong record of post-secondary teaching, curriculum development, and/or other relevant leadership experience are required. Experience in securing external research funding would be an asset. The candidate will build on and extend the School's existing research strengths in smart infrastructures and cyber-physical systems.
For the full job posting and application details visit Faculty Position at Queen's School of Computing.