On Thursday April 7th, 2022, the Queen's School of Computing hosted its 10th annual Creative Computing Showcase. Playing video games and viewing poster presentations all afternoon was an engaging way to celebrate the research and programming skills of students taking part in the Creative Computing Showcase earlier.
The event showcased approximately 100 different student-led projects, from video games to research projects.  Participants visited virtual booths, where students were either conducting live presentations or had a pre-recorded video presentation at their booths.  From there, participants could follow links to the games, or sign-up for various web-development projects.
While the event itself hosted over 150 people over a three-hour timespan, the event was also streamed on the Queen's Computing Twitch page. Dr. Doug Martin, QSC's Systems Specialist, played students' games live and took the time to discuss their game mechanics and stylistic choices.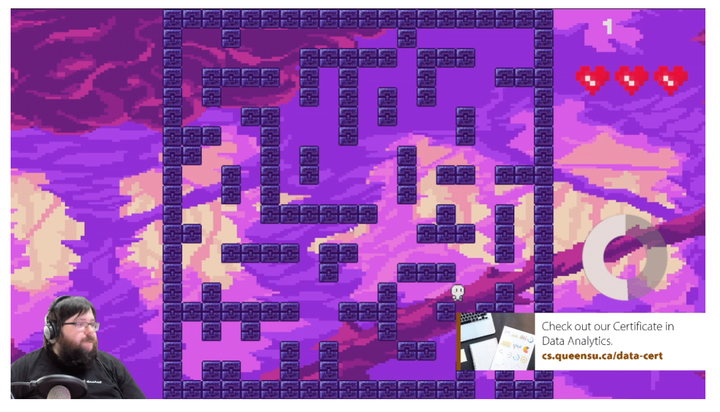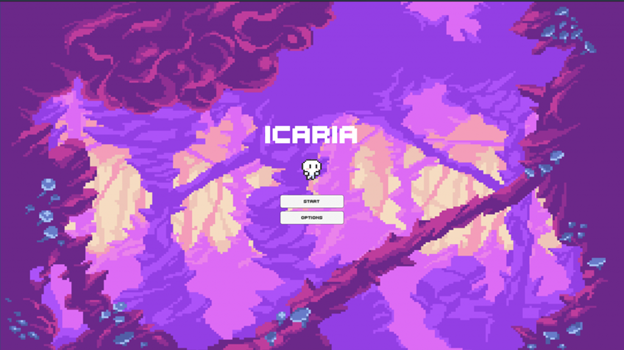 In a puzzle-platforming game named Icaria (created by Shauna Tuinstra, Daniel Mitchell, and Curtis Heinzl), the goal is to collect the gems around the maze as the blocks slowly deteriorate. Not only does the player have to worry about disappearing blocks, but they also need to pay attention to the timer on the side, which gradually speeds up, and causes the map to rotate.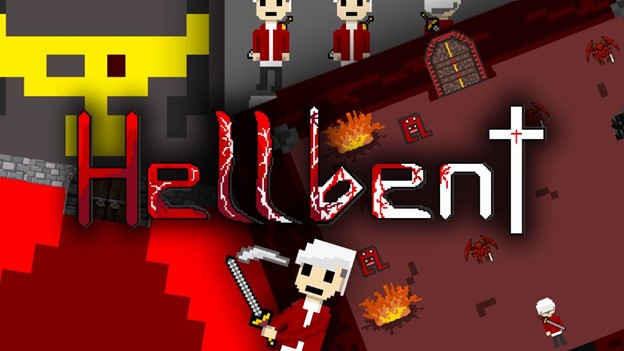 Dungeon-crawler style game Hellbent (created by Oscar San, Yannik Brunzema, and Jeff Li) had players fighting underworld creatures with swords and stones, and completing objectives to make their way through increasingly difficult rooms.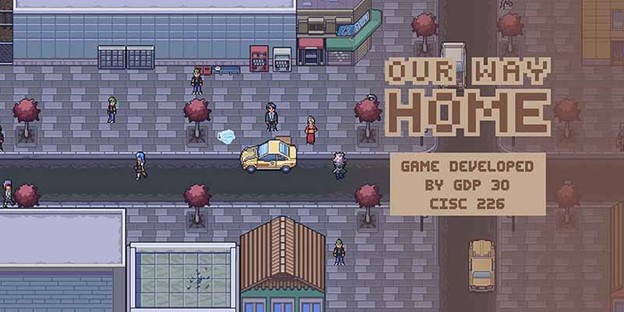 Our Way Home (created by Renjie Liao, Zhihan Hu, and Judy Zhu) is a side-scroller where players make their way through crowded streets trying to avoid the NPCs (non-player characters) and keep their health. As they make their way home, players collect masks to protect themselves in busier areas, with the goal to make it home safe.
Space Race (created by Daniel Dickson, Lucas Patoine, and Kevin Zhang) is a leveled platformer, focused on the mechanic of being able to change the direction of gravity. Players use both the floor and the ceiling to avoid enemies and push objects.
Those are only a few of the games that were available at this event. 3 hours to play every game was simply not enough! In addition to a wide variety of video games, the Pet Feeder (created by Juliana Costa, Abbey Cameron, and Chelsea Lee) was a solution to not being able to feed pets on time, and properly separate different pet's food without being home. This invention could detect which pet was coming to the portioned bowl, via detection sensors on the pet's collar, and rotate the lid so only the correct pet can access the required food.
The Soundscape Map (created by Rango Zhang, Derek Moore, Haowen Wang, and Alex Gadanidis) used user input of audio recordings to map out the intensity of noise on a local map. This project addresses the growing concern around noise pollution and can allow users to avoid louder sections of their town.
The event was hugely successful in showing the ingenuity and creativity of the students at Queen's School of Computing. Projects transported players to space, some were making players fight to survive in an apocalypse, and a number of projects offered solutions to real life problems. No matter the project, students provided an afternoon of engaging creative learning and challenges. If you happened to miss this event, not to worry. Projects will be available for public viewing until the end of 2022. Feel free to have a look at the projects and play the games on your own time.
---