Queen's School of Computing recently held a memorial event to honour Tom Bradshaw, the long-time School Technology Manager at QSC, for his tireless work contributing to the success the School has become today.
On August 5th, Tom's sons, Ryan and Ian Bradshaw, joined Queen's colleagues, a large gathering of family and friends, and QSC staff to mark the occasion, and to reminisce about the positive impact Tom had on the School and all of our lives.
After graduating with a Bachelor's of Science in Applied Mathematics in 1978, Tom joined the Department of Computing and Information Science in 1979, which would eventually become the School of Computing under his watch. He guided the School from punch cards all the way through Unix servers, virtual machines, the rise of Linux, Internet of Things, cloud computing and machine learning over his 42-year career.
At the event, the upcoming Tom Bradshaw Museum of Computing was announced, a display of historical computing technology. Tom often expressed his goal to start a museum showcasing the equipment he had amassed over the years.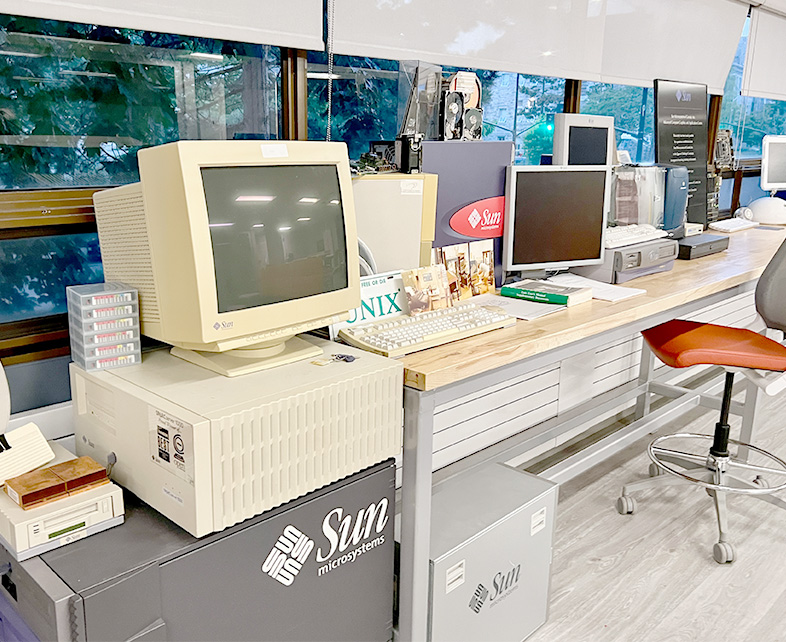 Throughout his career, Tom, his team, and members of the School of Computing family have built an amazing collection with such components as Unix workstations from the 90s, a selection of Apple computers, including the famous G4 iMac purchased in support of the then-new COCA program. There is a selection of "portable" computing devices from the 90s, a Zenith Portable Computer, an Apple PowerBook 150, an IBM ThinkPad and early BlackBerry devices. A variety of tape drives, hard-drives, old manuals, and other internal parts round out the assortment of equipment.
With the passing of Mr. Bradshaw in December 2021, Queen's School of Computing is working to realize Tom's dream and make the Museum a reality under the leadership of Ben Hall, Technical Operations Manager.
The collection of computers, cell phones, and other vintage equipment will be on display in the School in the future.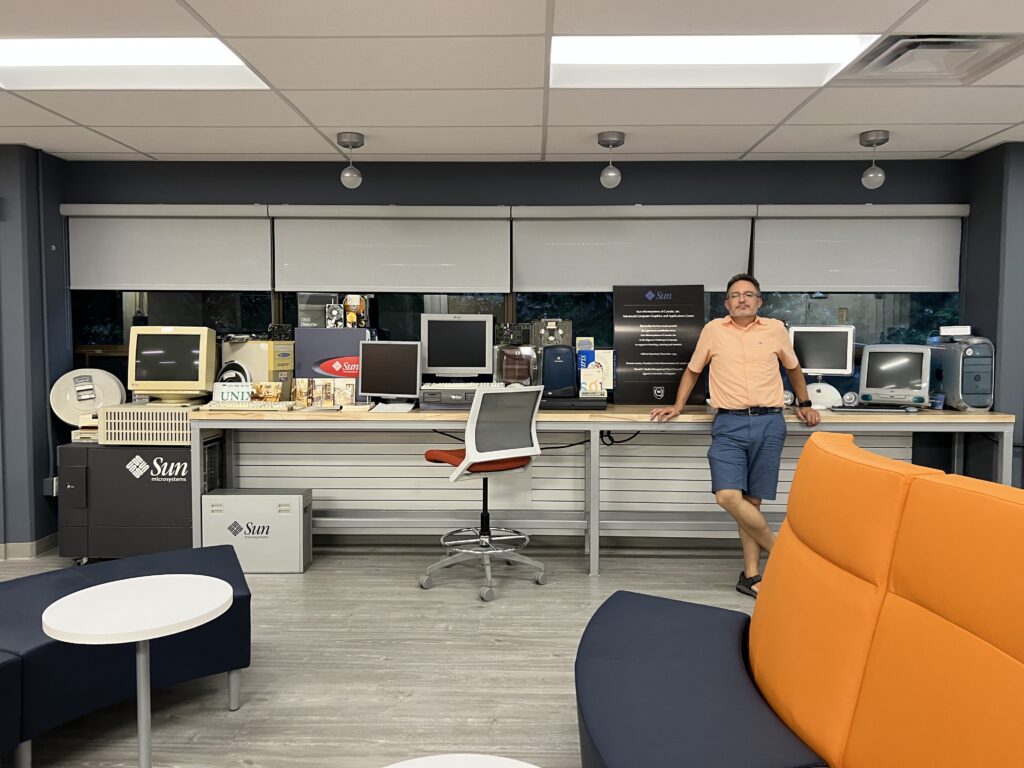 If you have a story or information to share about any of these items, or have items you'd like to donate, please contact Ben Hall at bhall@queensu.ca.