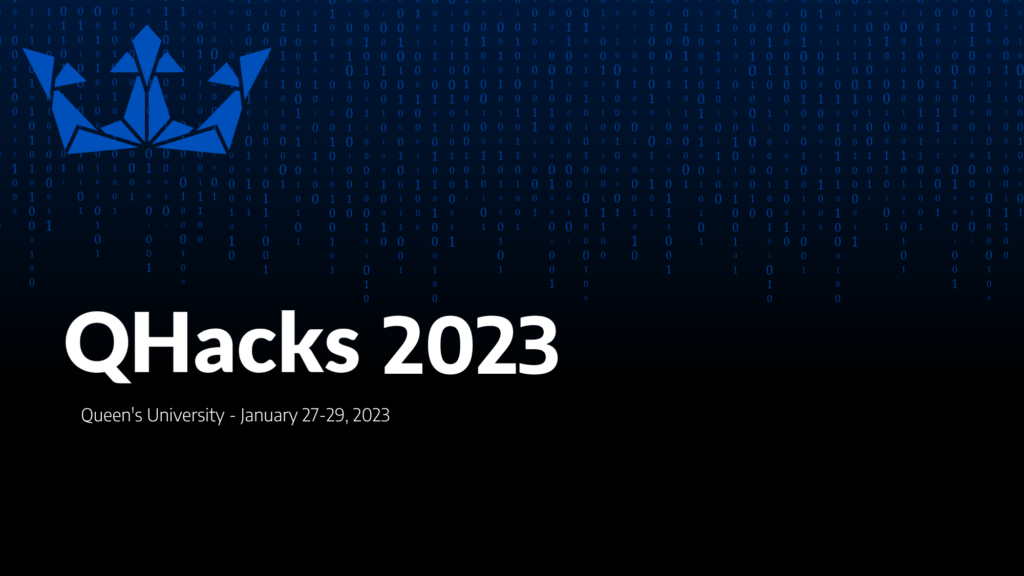 QHacks 2023, this year's rendition of Queen's University's annual 36-hour hackathon, took place January 27-29. Since QHacks was founded by a small group of students in 2016, the event has exploded in scale and popularity over the years, becoming one of the most successful hackathons in North America. QHacks is the largest student-run event outside of Orientation Week at Queen's, hosting over 500 students and bringing in over a 100 mentors and partners from all over Canada. Supported by a long list of high-profile sponsors, from the City of Kingston to RedBull and GitHub, QHacks 2023 is promising its participants mentorship and support needed to turn their tech ideas into real, tangible projects. Participants will also have a chance to connect with opportunities with organizations outside of the hackathon, thanks to special hacking challenges created in collaboration with the City of Kingston, the DDQIC, and COMPSA.
We chatted with Nadisha Gautam, Economics & Computer Science student and Marketing Director of QHacks 2023, about this year's hackathon and what makes it special.
QHacks will be fully in-person this year, for the first time since 2019! What do you miss most about the in-person event and what makes it a uniquely fun experience for students?
Although the online event was fun, an in-person event is so much more interactive! I definitely missed attending the workshops in person. Speaking to professionals and having that one-on-one time really helped me understand concepts better and excel in my coding knowledge.
How would you reassure a student who is intimidated by the idea of joining a hackathon for the first time, because they are worried they don't have a team or aren't confident in their coding skills?
If someone doesn't have a team that is perfectly okay! This is exactly why we host events before the hackathon for people looking for a team to meet others without a team as well. A hackathon is all about getting out of your comfort and trying new things so even if you aren't confident in your coding skills I still encourage you to apply because we have so many resources at the event to help you!
Queen's School of Computing is proud to be a sponsor for QHACKS. How much value to sponsorships add to the student experience at QHACKS?
Sponsors are a huge part of our event and we appreciate every single one of them. They not only help us fund the event to make sure it is an unforgettable experience for all but they also provide a lot of insight into the tech industry for our hackers. Meeting industry professionals help build strong connections and inspire students!