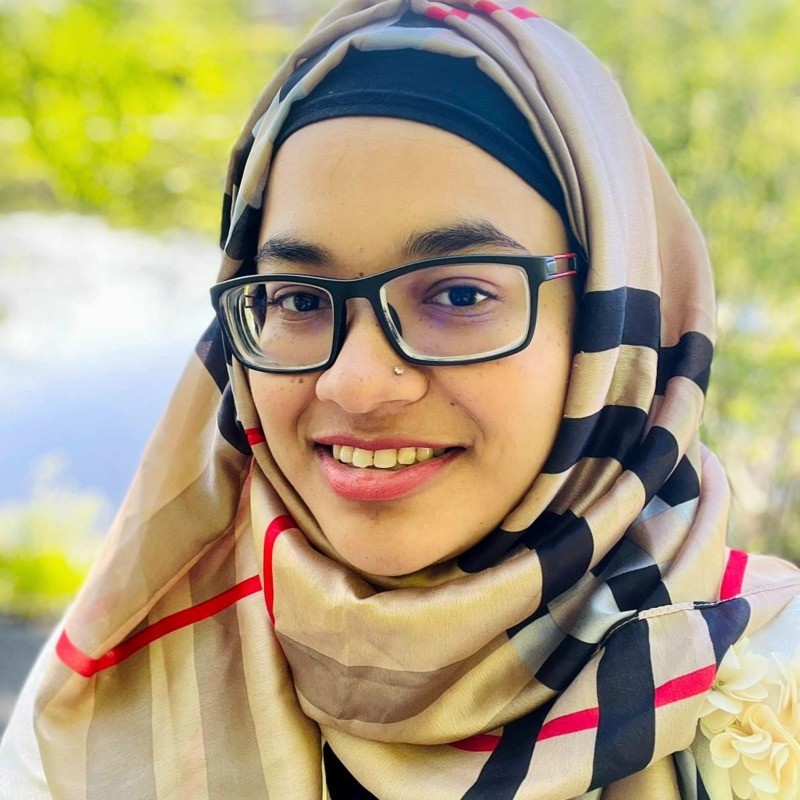 The School of Computing is excited to announce that Mahzabeen Emu is one of the five Queen's students recognized with the Vanier Canada Graduate Scholarship for their exceptional research achievements and leadership skills!
Mahzabeen is a PhD Candidate at QSC and a Governor General Gold Medal Recipient. Mahzabeen was awarded for her project titled Optimizing Beyond 5G Communication with Quantum Computing and Artificial Intelligence.
The Vanier Canada Graduate Scholarships (Vanier CGS) is one of the most prestigious national awards for doctoral students. Vanier Scholars demonstrate leadership skills and a high standard of scholarly achievement in graduate studies in the social sciences and humanities, natural sciences and/or engineering and health.
After finding out about her Vanier Scholarship, Mahzabeen wrote, "I'm deeply appreciative of the unwavering support and dedication from my supervisors, Dr. Salimur Choudhury and Dr. Kai Salomaa. They invested countless days and weekends in training and preparing me for this prestigious award. I'm grateful that they saw potential in me that I may not have recognized in myself."
"I am also grateful to Queen's School of Computing and School of Graduate Studies for nominating me and guiding me for this prestigious award."
In his statement to the Queen's Gazzette, Fahim Quadir, Vice-Provost and Dean of the School of Graduate Studies and Postdoctoral Affairs said about the 2023 Vanier Scholars, "These remarkable students have earned national acclaim as beacons of excellence, charting a path to a brighter future. These scholars represent the tangible results of cutting-edge research, the impactful expansion of knowledge, and visionary leadership. We are profoundly honoured to be part of their academic journey."