This year's Creative Computing Showcase was unlike any other that we've hosted in the past. Due to COVID-19 restrictions, the event was held virtually on Hopin.
The event was an immersive experience where guests could view poster presentations, video presentations, and play video games all from the comfort and convenience of their own homes.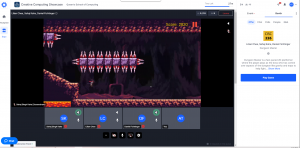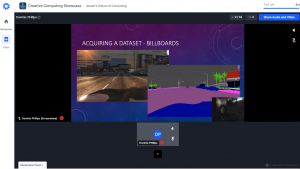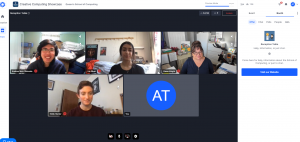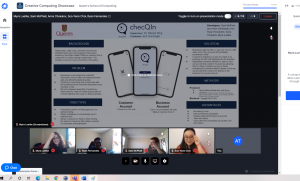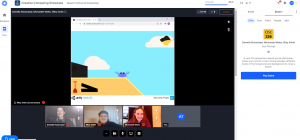 Congratulations to all the students two participated and brought their best work forward. You made the event the success that it was!
You weren't able to attend this year's event, not to worry. All projects have been compiled  for you to peruse at your own pace. We can't wait to host another Creative Computing Showcase and see all the innovation that is alive and well!