"It can feel daunting to be a woman in computing, but we'll tell you that it's not as scary as it seems. The number of women in technology is increasing every year and it has created so many supportive communities, such as QWiC!"

Emily & Maya, Co-Chairs of Queen's Women in Computing
When one hears the Queen's University club name, "Queen's Women in Computing" (QWiC) it is understandable that what comes to mind is women … in computing, but the truth is much more inclusive. Current Co-Chairs, Emily Zhao, and Maya Steckly, say that QWiC is expanding their reach to students in any faculty who are interested in technology, not only those in School of Computing. Even more surprising, the club is not entirely female! QWiC is not gender-exclusive; it is a community for anyone passionate about technology, underrepresented minorities, as well as the women.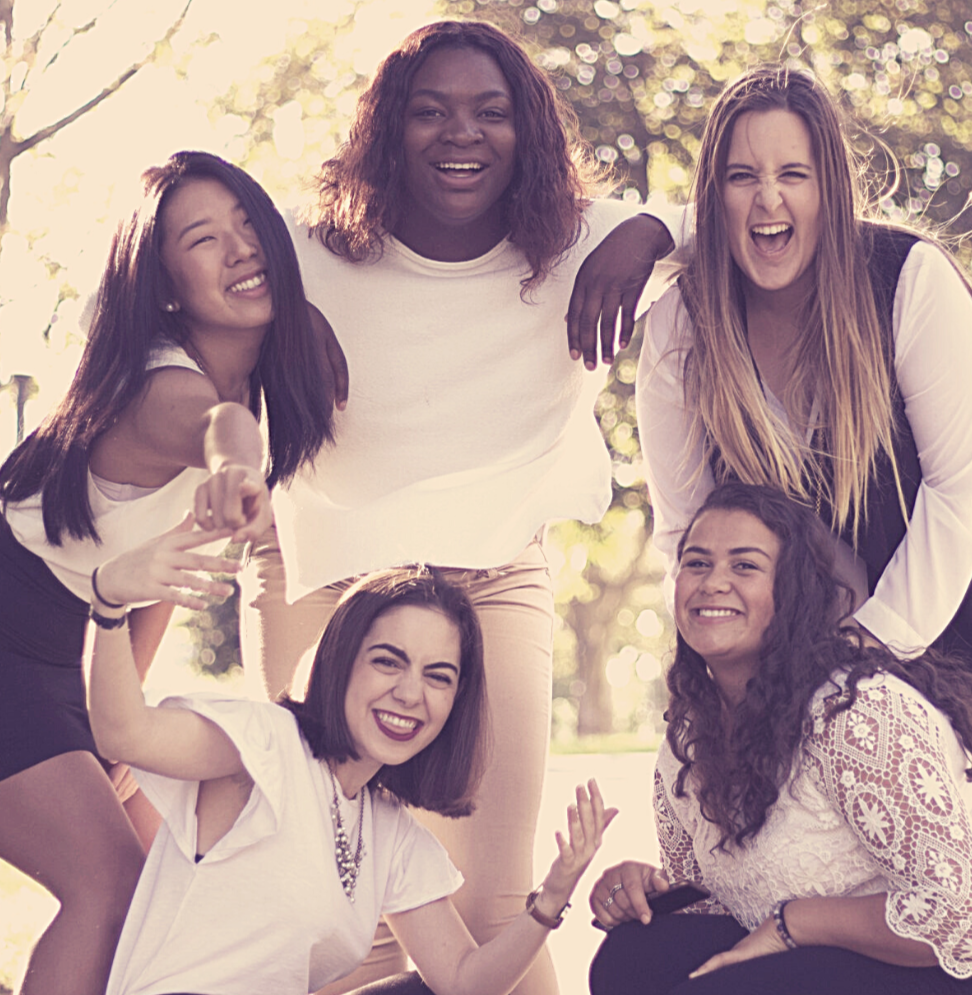 So, what's with the name? Computer science is a male-dominated industry, which is one of the biggest obstacles for females and minorities. "Queen's Women in Computing," as a club title, represents a goal to create awareness about gender equality in the technology industry, not to act as a gender barricade.
QWiC provides students with a safe and supportive environment to explore all that tech has to offer. There is a warm welcome-home ambiance in the nurturing club; a "leave no woman behind" strength; and the exciting energy of women and minorities reclaiming their historical and future place in computer science. Queen's Women in Computing is an open resource: students can go to the club with tech questions related to academics and courses, jobs, or anything else. Awareness and community are built through events and workshops, such as hackHer, an annual virtual hackathon for beginners; QWiC Week, a week-long series of events surrounding International Women's Day; Bit-Byte Buddies, a mentor program pairing lower years with upper year students; the CAN-CWiC Conference, and multiple events with IBM, such as "Practical Microservices" and "Preparing for Your Technical Interview," to name only a few.
"By supporting students, we hope to create the next generation of technology leaders."
To build the next generation of technology leaders, some of QWiC's future goals are:
Increase presence on campus and in the tech community by focusing on expanding their reach on different social media platforms to faculties outside of computer science and engineering
Strengthen their community network within Queen's by continuing to foster an enticing, supportive, and resourceful group through their community Instagram page and community events
Host 5+ high caliber industry events and workshops for professional development and academic success
Expand hackHer by reaching more universities and schools in North America (read more: https://qwic.org/hackHer)
Expand mentorship program; pair 75+ students with alumni mentors
What really stands out is the annual Canadian Celebration of Women in Computing (CAN-CWiC) upcoming event being held in Toronto, Ontario at Delta Hotels Conference Center. On October 21st, 2022, Queen's Women in Computing students and faculty will fill a bus, or two (three?) to attend the much-anticipated two-day conference. The conference includes a banquet, networking, keynote speakers, presentations, panels, workshops, exciting team building challenges, and a large career fair. The Canadian Celebration of Women in Computing conference is a confidence-building, life-changing opportunity that no student should miss.
Because we do not want Queen's Women in Computing to miss this opportunity, ticket prices are subsidized at $125, which includes bus trip, hotel, 3 meals, and the conference. Imagine the lives you will instantly invigorate with your donation today. Support students now.
"By supporting students, we hope to create the next generation of technology leaders"

Emily Zhao & Maya Steckly