On October 21st, 2022, the 7th Annual Canadian Celebration of Women in Computing (CAN-CWiC) conference for women in technology will be held at Delta Hotels Conference Center in Toronto, Ontario. Registration opens in August 2022. CAN-CWiC was founded in 2010 by Queen's Women in Computing together with Wendy Powley, who is the primarily organizer. The conference stimulates curiosity and recognition of women across Canada with team-building challenges, networking, keynote speakers, panels, presentations, workshops, and a career fair. The two-day conference was online for 2021 and 2020; however, the last CAN-CWiC held in person, in 2019, over 750 students, faculty, and tech industry leaders were in attendance.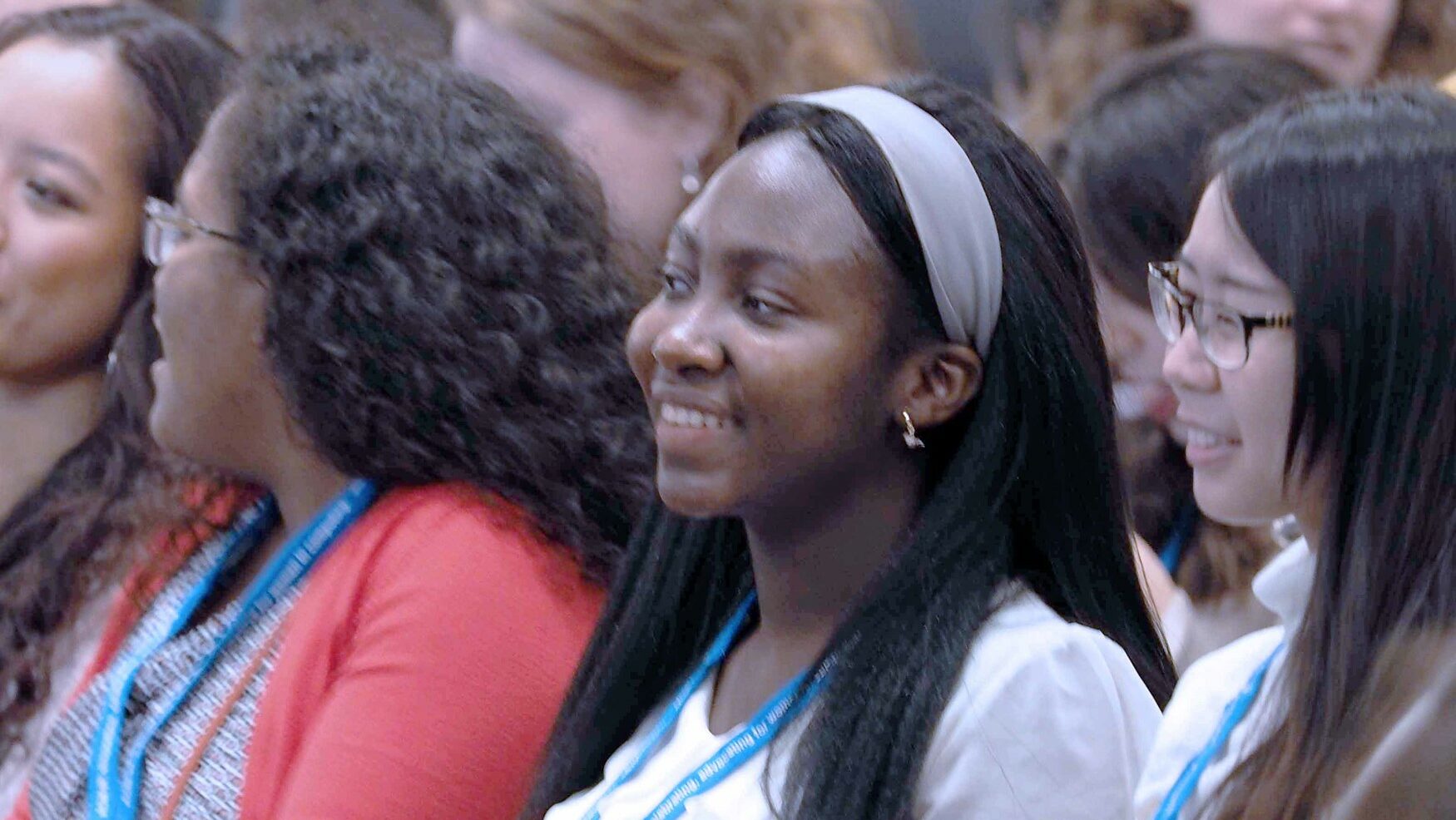 In 2019, Queen's University students ranging from their first year to Ph.D. filled two buses with a buzzing vibe and bonding spirit. Nervous students quickly warmed with eager excitement during the journey from Kingston to Toronto. Their tickets included the bus, overnight hotel, 3 meals, and the informative community building conference. The $125 tickets are subsidized, thanks to compassionate sponsors who take pride in changing lives by inspiring women in technology (become a sponsor).
Wendy Powley, CWiC founder and Associate Professor of Queen's School of Computing says, "The women don't feel alone" thanks to CAN-CWiC. The male dominated atmosphere of computer science can be intimidating and altogether obstructive to women and minorities. CAN-CWiC is reprogramming the way women are welcomed and validated in the industry.
It's not just university students who experience the life changing conference: ambitious high school students will be invited to attend CAN-CWiC as part of the Aspirations in Computing (AiC) Awards. These awards are sponsored by the Dev Degree program at Spotify.
Students from the 9th to 12th grade in Eastern, Western, and Central Canada are encouraged to apply in September for the annual Aspirations in Computing (AiC) Awards. Approximately 90 awards are presented and 3 of those students will receive the opportunity to attend the Canadian Celebration of Women in Computing Conference.
Inclusion and inspiration change young women's lives – it transforms the world, OUR world. Queen's School of Computing would not be able to support women in technology without the help of compassionate sponsors like you. CAN-CWiC is reaching out to previous and new sponsors who want to become a part of tech growth and build confidence in young women and minorities in computing. Easily change lives by donating to the School of Computing today. Support with a donation of $125 will help one student go to the CAN-CWiC Conference in October, but whatever you are willing to offer will positively help.
Queen's School of Computing looks forward to the annual Canadian Celebration of Women in Computing (CAN-CWiC) on October 21st, 2022, … in person!