Another cohort of students have successfully graduated from Queen's School of Computing's Biomedical Informatics program  (BMIF) and we couldn't be prouder of them. Three students received the inaugural BMIF Excellence Award. This award is the first of its kind in the Biomedical Informatics Program thanks to the support from the School of Computing and the Department of Biomedical and Molecular Sciences. The BMIF Excellence Award was given based on demonstration of academic and research excellence and nominations from supervisors and faculty mentors of students.
We had a chance to connect with each award recipient and the work they've done and where they plan to go from here.  
Nicole Kitner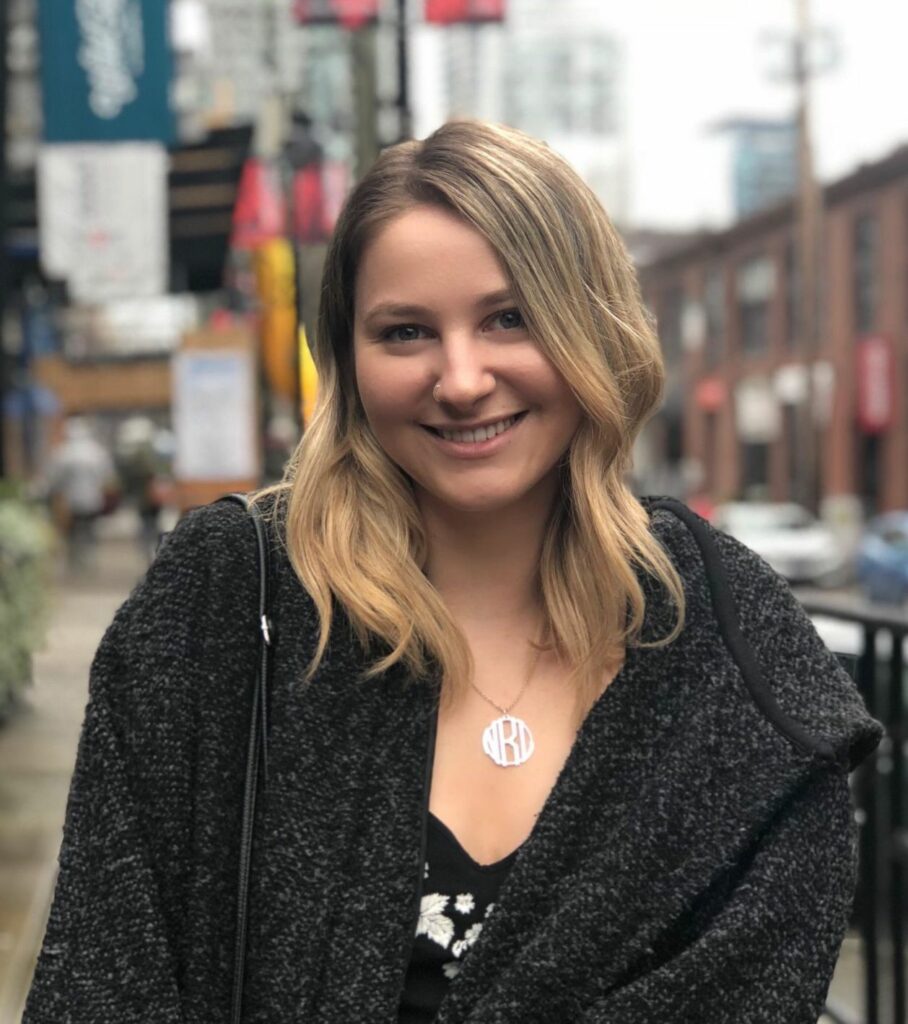 Nicole Kitner received the award for her project "Automatic catheter segmentation in high-dose-rate prostate brachytherapy using deep learning and feature extraction techniques." Nicole and her team were developing a machine learning methods that use ultrasound images and automatically optimize delivery of radiation for patients undergoing prostate cancer treatments. Overall, this work will allow for greater efficiency and improve a patient's quality of life. Traditional prostate cancer treatments involve patients being under anesthetic, a procedure that is risky. However, Nicole's research aims to minimize the amount of time that a patient is under anaesthetic. Nicole states: "Increased time under anesthesia can have associated risks, so having a tool that can potentially decrease procedure time leads to better overall patient outcomes." Her next steps involve testing this tool in for its clinical feasibility and refining the algorithm during her Master's program. Nicole advises future BMIF students to choose a project topic that they're passionate about. Doing so will maintain their motivation to successfully complete the program.
Henry Lee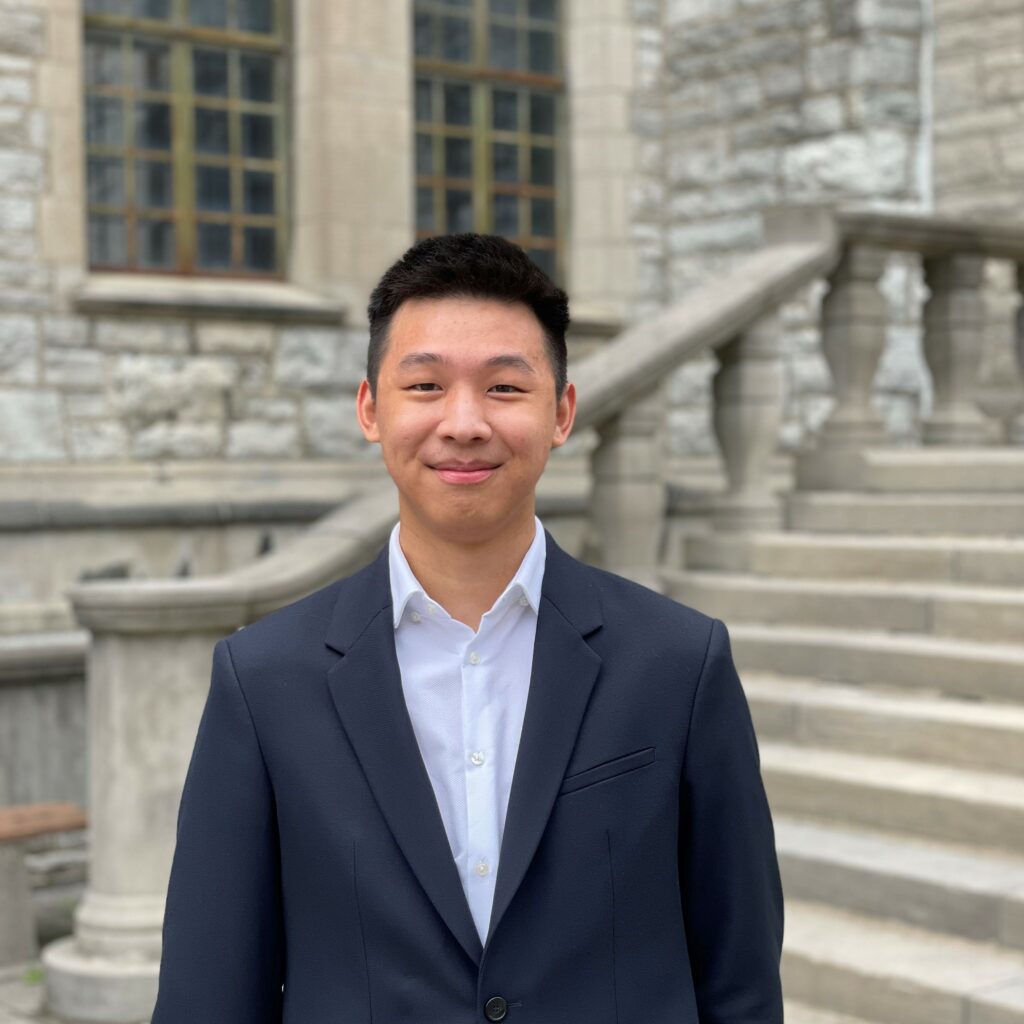 Henry won the BMIF Excellence Award for his project titled: "Optimizing prostate segmentations in ultrasound-guided prostate biopsy." The aim of this research is to improve the diagnosis of prostate cancer biopsy using deep learning models. Previous members of the Medical Informatics (Med-i) Laboratory at Queen's University have created a software to generate cancer predictions during ultrasound-guided prostate biopsy. The software uses a deep learning model to generate cancer predictions on the whole ultrasound image and a second deep learning model is used to segment the prostate. The prostate segmentation is used to exclude cancer predictions outside of the prostate region. Henry's work expands on this software by refining the prostate segmentation model and adding support for additional ultrasound probes.
This software aims to reduce much of the guesswork involved and thereby generates a much more accurate diagnosis of prostate cancer.
Henry feels honoured to have won this award while also pleasantly surprised. With his entrepreneurial background, he is pursing a career in biotechnology start-ups. Henry encourages students to reach out to supervisors as early as possible. Doing so will allow students to make the most of their time and the work that's done on their project. More specifically, he advises students to persevere while taking the class on Python.
"It's a big transition in the way you process things and then the flow of everything is a little different sometimes as well. But if they can get through that, they're fine. If you can persevere, you'll go anywhere in life."
Amanda Zacharias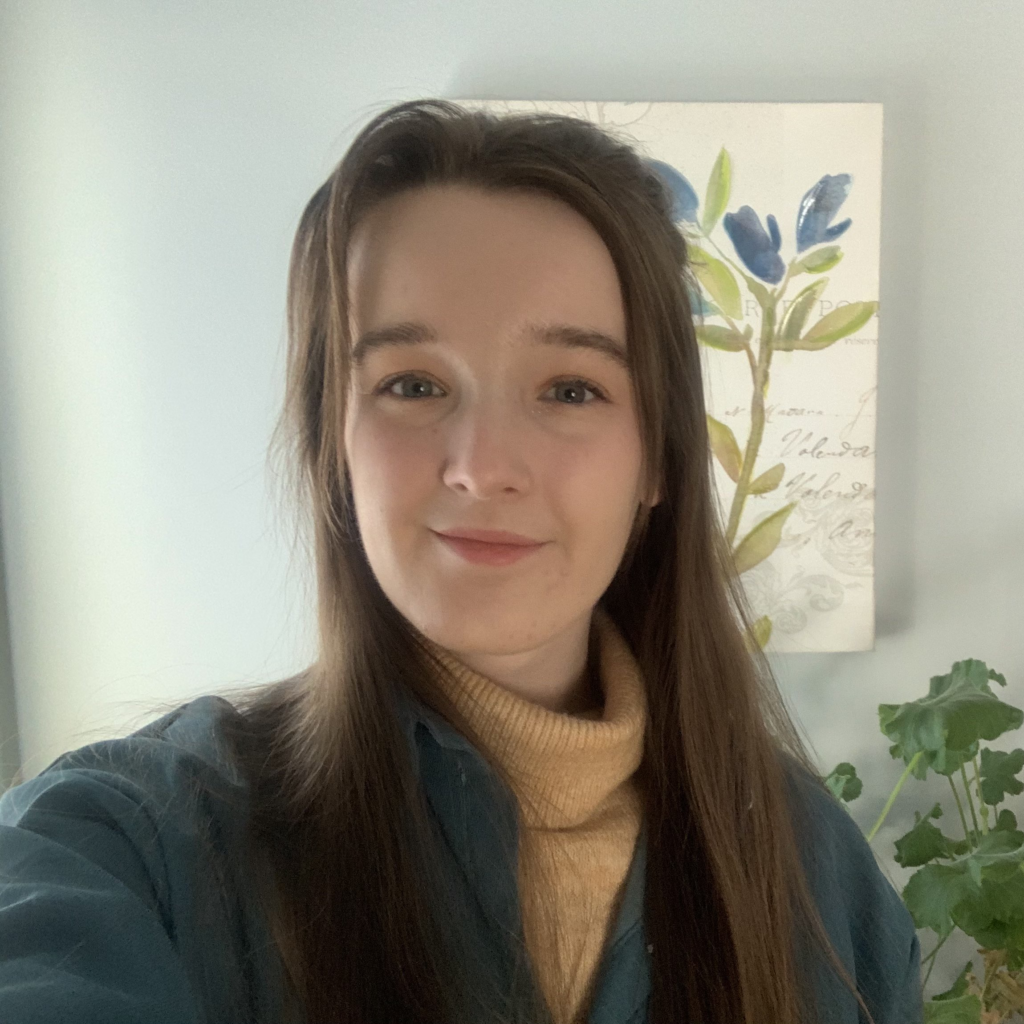 Amanda won the BMIF Excellence Award for her project titled "Analyzing RNA-sequencing data to identify genes and pathways associated with chronic neuropathic pain." Her research involved the study of transcriptomic data, also known as gene expression data, as a way to try and understand why pain caused by nerve injury becomes chronic. The majority of her time spent in this program was focused on learning how to use the tools used involved in this research and familiarizing herself with the analysis process. This research journey is not quite over yet. Amanda will continue this work in her PhD with Dr. Qingling Duan and Dr. Nader Ghasemlou. Amanda elaborates on the future directions of this research. She says:
"We plan to validate the results by studying genes that may play a role in chronic pain in the wet lab. From there, we may be able to identify some specific therapeutic drug targets."
Amanda advises future BMIF students to make connections with their peers.
"Being able to talk to everybody else in the program has been tremendously helpful and they were a really great support network. So I would encourage that kind of community."
BMIF Director Dr. Parvin Mousavi has shared a few words of encouragement to all graduates and the award recipients. She says
"BMIF is a special degree program that trains the students for true interdisciplinary research. The nature of the courses and projects in this degree has empowered a new generation of biomedical informaticians that have continued to diverse academic and industrial positions. This year we established the BMIF Excellence Awards and they reflected the recipients' academic and research excellence. Both QSC and DBMS sponsored the awards, and we are grateful to Hossam and Lynne for their support. We are proud of the students' accomplishments and wish them success in their careers ahead. "
Congratulations to the class of 2022 and the three award recipients! We are proud of your accomplishments, and we cannot wait to see what you will do next.