First year orientation is an exciting rite of passage for every post-secondary student starting a new chapter of life. It is with great excitement that this year's cohort of incoming first year students will experience an in-person Orientation that is a combination of old and new traditions. While navigating the effects of the pandemic over the past two years, it has been a challenge to maintain the true form of those practices. Even still, the Orientation Committee did their best to provide a virtual experience that evoked the spirit of the celebration. From delivering tams by mail to hosting virtual game nights, Orientation has remained the cornerstone of the overall student experience.
The Queen's School of Computing Orientation Committee has been working hard to give incoming first years an event to remember.
"Our goal is to bring back all of those [fun activities in person] as much as we can," says Truman Be, Chair of the Orientation Committee and member of the last class to have experienced an in-person gathering. Truman emphasized that incoming students uniting at the Orientation helps them easily make new friends while in a fun casual environment, experience connection to their community, and at the end of the day feel comfortable at Queen's University and Kingston's surrounding area.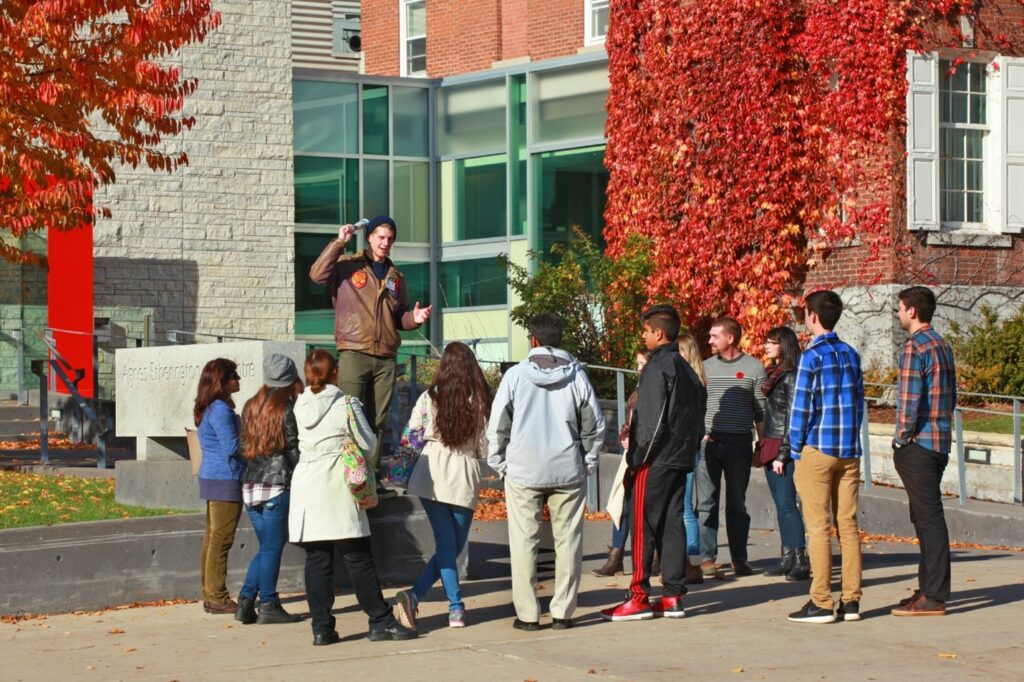 Activities include the tamming ceremony, the COMPSA Cup Competition, and reciting traditional cheers.
QUEEN'S WHAT?
QUEEN'S COMPUTING!

COMPUTING WHAT?
COMPUTING CODES!

CODES WHAT?
CODES QUEEN'S!

Yes yes, yes we do, we got spirit, how 'bout you?
Yes, yes, yes we do, we got spirit, how 'bout you?

(Everyone starts chanting) WE GOT MORE!
It is possible to chant the cheers on a Zoom or Teams screen, but it's not as fun and loses the vibe.
PING! (Randomly yell until someone yells…)
"System Error"
This year's Orientation will be special since the students will be bringing back and keeping School of Computing culture alive. The stakes are high to revive knowledge and experiences passed down from many generations of students. "If we don't … [nothing] will remain from before," says Truman.
In addition to receiving years of passed down traditions, incoming students can expect some new and exciting activities. The Orientation Committee is planning to host an event at the Xtreme Trampoline Park and a formal evening event at the Four Points by Sheraton. Virtual game nights will be made available to students who can't be at events in person or need a break from the in-person activities.
With all the excitement that goes on during Orientation, it's easy to forget the academic side of university life. Program selection is an integral part of the Queen's School of Computing student experience, and this year the process will be much more engaging with a speed-dating style event. Professors will be available at tables to provide details about the different programs that are available to Computing students. Students who attend this event can rotate to different tables and learn about each program in a fun relaxed style.
Orientation welcomes and introduces first-year students in an easy-going, comfortable setting that is designed to be enjoyable as well as financially accessible. Your donation will help nervous students comfortably join Queen's School of Computing by supporting Orientation activities for all our first year students.
We encourage you to learn more about Queen's School of Computing's Orientation and the hard work that is put into this essential event. The Queen's School of Computing community cannot wait to meet this year's incoming first year students!