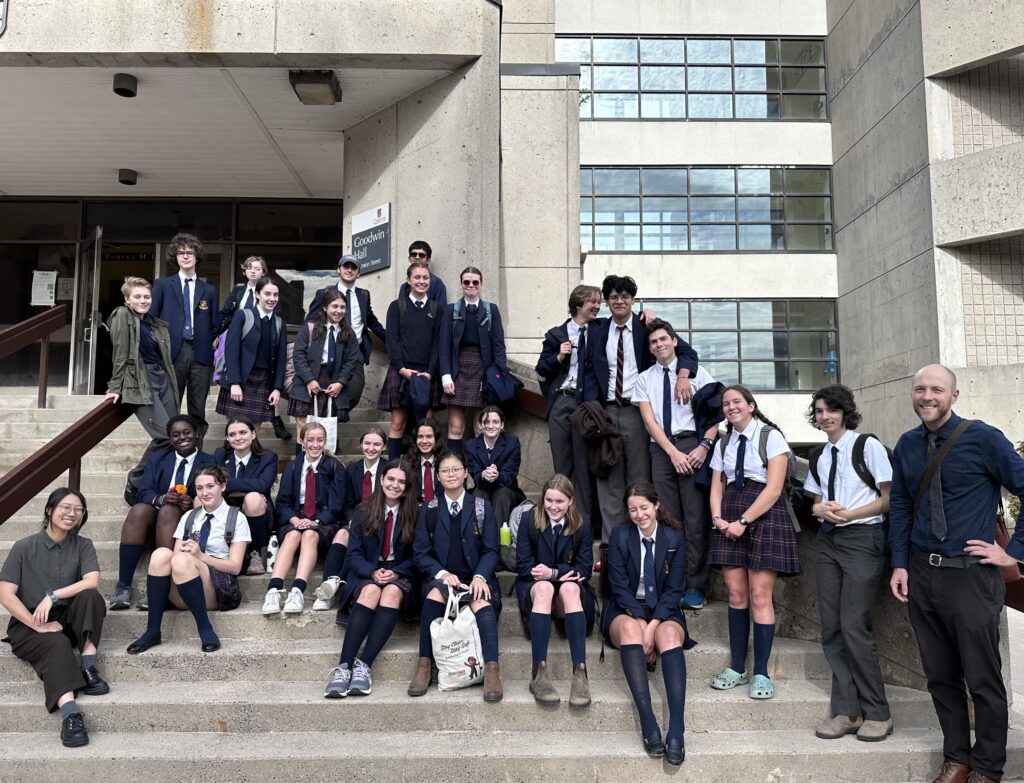 Earlier this October, a group of grade 11 and grade 12 students from Leahurst College, an independent secondary school in Kingston, spent an afternoon learning about Biomedical Research in Goodwin Hall. The field trip was made possible by the Laboratory For Percutaneous Surgery (Perk Lab) and Medical Informatics (Med-i) Laboratory research teams, who have welcomed Leahurst students into their space and showed them the latest projects they are working on. A number of research teammates contributed throughout the afternoon, but the tour was largely prepared and conducted by Laura Connolly, a Master's Student at the Med-i Lab and Dumitru Cernelev, an upper-year Biomedical Computing student at QSC and member of the Perk Lab. Laura and Dumitru both have previous experience working for high school outreach initiatives at QSC.

"It was great to chat with the students from Leahurst about the research going on in the Perk/ Med-i lab!" says Laura. "We've had the privilege of working with their students in the past, so it's always great to reconnect."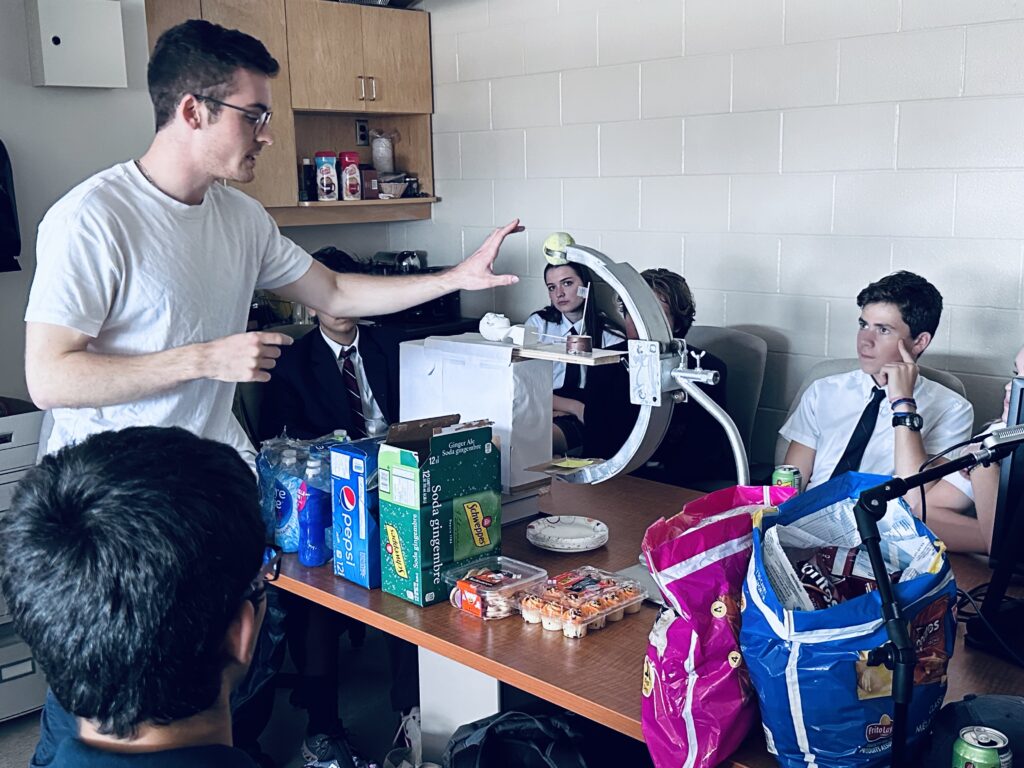 The visit began with a detailed tour of the lab facilities and equipment. The students then split into two groups, taking turns watching the separate presentations and displays created by Laura and Dumitru to showcase their research. Laura and Dumitru gave the students a crash course in their research topics, as well as a general overview of what life as a graduate student can look like and the number of different pathways at Queen's School of Computing for those who are interested in working in the biomedical field.
One of the demos showcased state-of-the-art 3d medical imaging equipment, with Dumitru explaining the importance of 3d medical imaging with a small experiment involving 3d-objects and shadows. Laura's group were in a lab next door, taking a look at some image-guided percutaneous surgery applications.
Laura recalls watching the group of students get excited abut the demos as the best part of the experience. "It's always fun to show someone what you're working on but it's particularly rewarding to see a young student's face light up when they get to try out your project. I remember being in that position in high school so it's pretty surreal to get to pass that experience on."
After the equipment demonstrations, the two groups joined together again for a Q&A section, where Laura and Dumitru spoke about their personal experience with graduate school and answered questions about science subjects and applying to universities.
Elizabeth Turcke, Head of School, thanked Laura and Dumitru for sharing their passion with Leahurst students and suggested working together again in the future.
"Outreach is a priority for the Perk and Med-i Lab", says Laura. "We believe that getting to see this kind of research early on will help encourage students to pursue careers in computer science and engineering!"