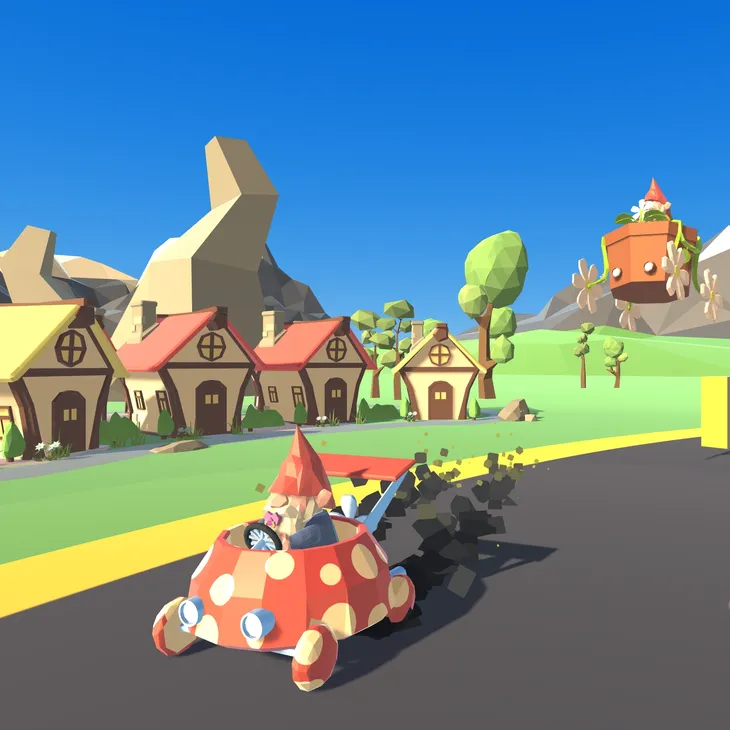 RaceTrap was originally developed by a group of four QSC students as their CISC 496 capstone project. Ensor Moriarty, Jack Taylor, Nathan Perriman, and Josh Rutledge presented the videogame at the 2023 Creative Computing Showcase, where their booth was a big hit. RaceTrap is an asymmetric multiplayer game, where one player races around a track that the other player is designing and triggering in real-time. The team went home that night with the Best Videogame Award, a big win amidst dozens of other exceptional capstone projects at the showcase.
After graduating, the team wanted to take their project a little further and founded a company called GnomeFire Labs. The company just released early builds for public playtesting, so anyone interested in trying out RaceTrap can do so by signing up on the game website, or discord.
"It's really rewarding having the freedom to make the game that we all want to play", the team said. "It's a project we're all really passionate and excited about, and we can't wait to bring it out to the world. We'd like to thank professors Nicholas Graham and Gabriele Cimolino for their support and tutelage, both through our time at Queen's as well as on this new journey."
This September Ensor, Jack, Nathan, and Josh presented RaceTrap in the Gaming Garage at the Canadian National Exhibition (CNE) in Toronto.
The team will soon be presenting at the 2023 The Annual Symposium on Computer-Human Interaction in Play (CHI PLAY) as a study in player interaction/coupling within an asymmetric competitive setting.
Dr. Nicholas Graham, who supervised the team's original capstone project, commented,"RaceTrap was created as part of our fourth year Game Development Project course. This is a capstone project for students in the game development stream of our computing major, and allows them to invent new game design ideas and bring them to fruition. Every year, we have numerous projects that show off truly novel ideas and outstanding execution. I'm really excited for the GnomeFire guys that they were able to create something so special and that they have had so much interest as they take it forward."