At the end of August, we got together with the 2023 Biomedical Informatics graduate cohort to celebrate their progress! Some students have completed their Graduate Diploma in Biomedical Informatics and are ready to venture out, while others will continue their studies at QSC for another eight months and graduate with a Professional Master's degree.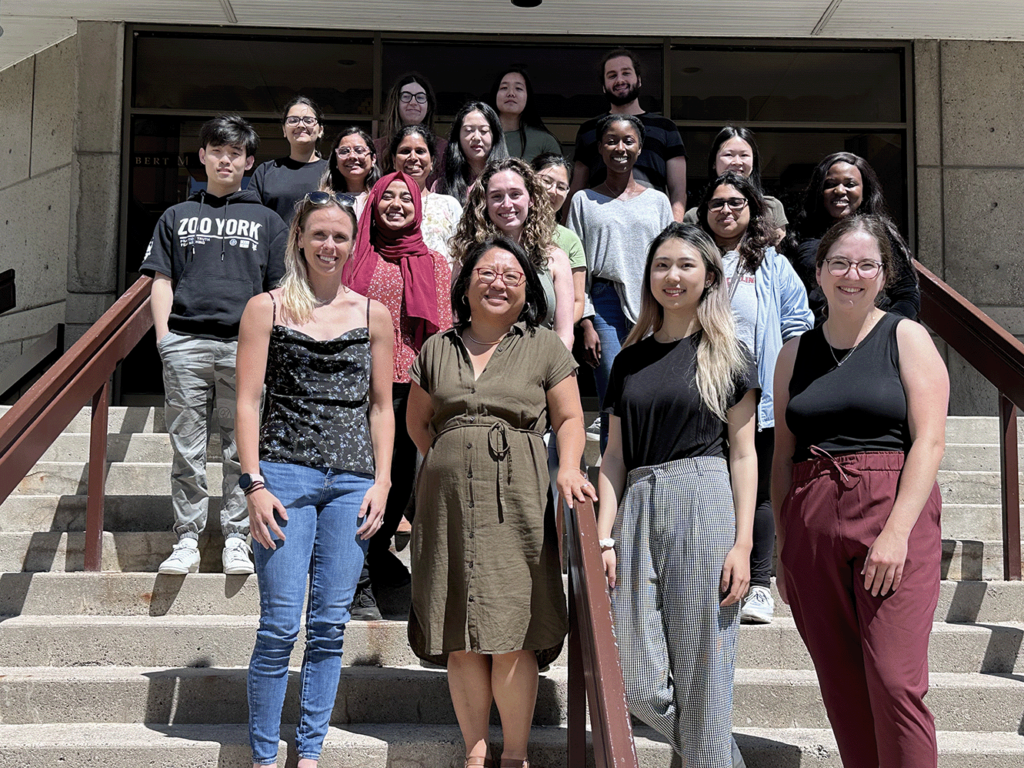 BMIF is a unique interdisciplinary graduate program offered by the School of Computing and Department of Biomedical and Molecular Sciences, which provides the foundation to careers in health care and biomedical research. The program welcomes students from backgrounds in biology, life sciences, biochemistry, medical sciences and related disciplines.
The Graduate Diploma In Biomedical Informatics (GDBI) consists of four courses and runs May-August. The Master's In Biomedical Informatics (MBI) consists of six courses and a research project and runs from May-April. While on campus, our students receive hands-on training in database design and management, artificial intelligence, statistical analysis, data mining, and image analysis.
The demand for biomedical informatics specialists far exceeds supply. We are witnessing the largest transformation of healthcare ever – bioinformatics specialists will be the rock stars of tomorrow.

Don Aldrige, Ex Executive Director of the CAC
The School will be hosting 3 BMIF webinars in the upcoming months:
Webinar 1: Tuesday, October 24 from 12-1 pm
Webinar 2: Wednesday, November 29, 5.30-6.30 pm
Webinar 3: Thursday, January 11, 12-1 pm
Everyone interested in meeting our team and learning more about the program is welcome to register here: https://www.cs.queensu.ca/graduate/bmif/