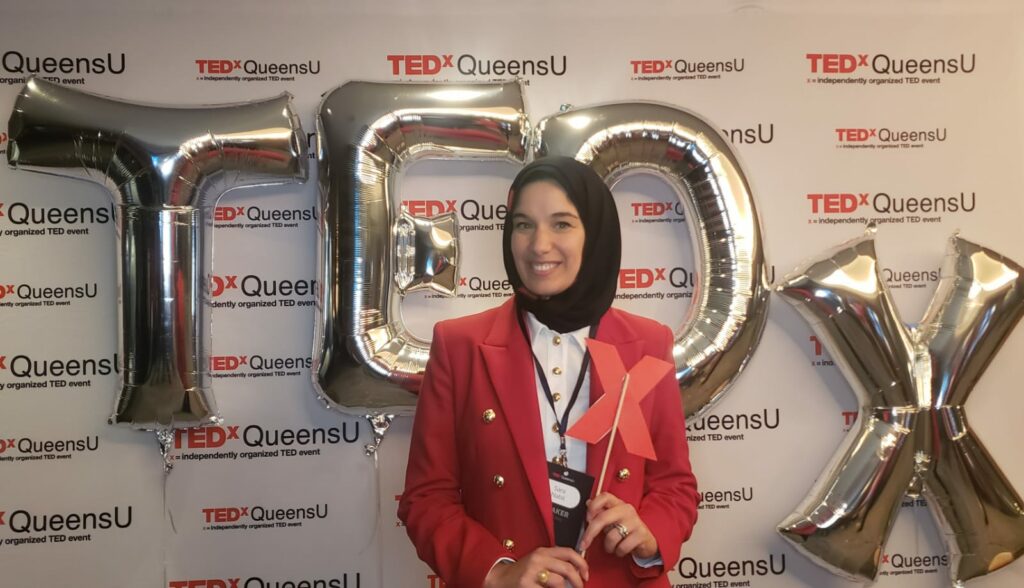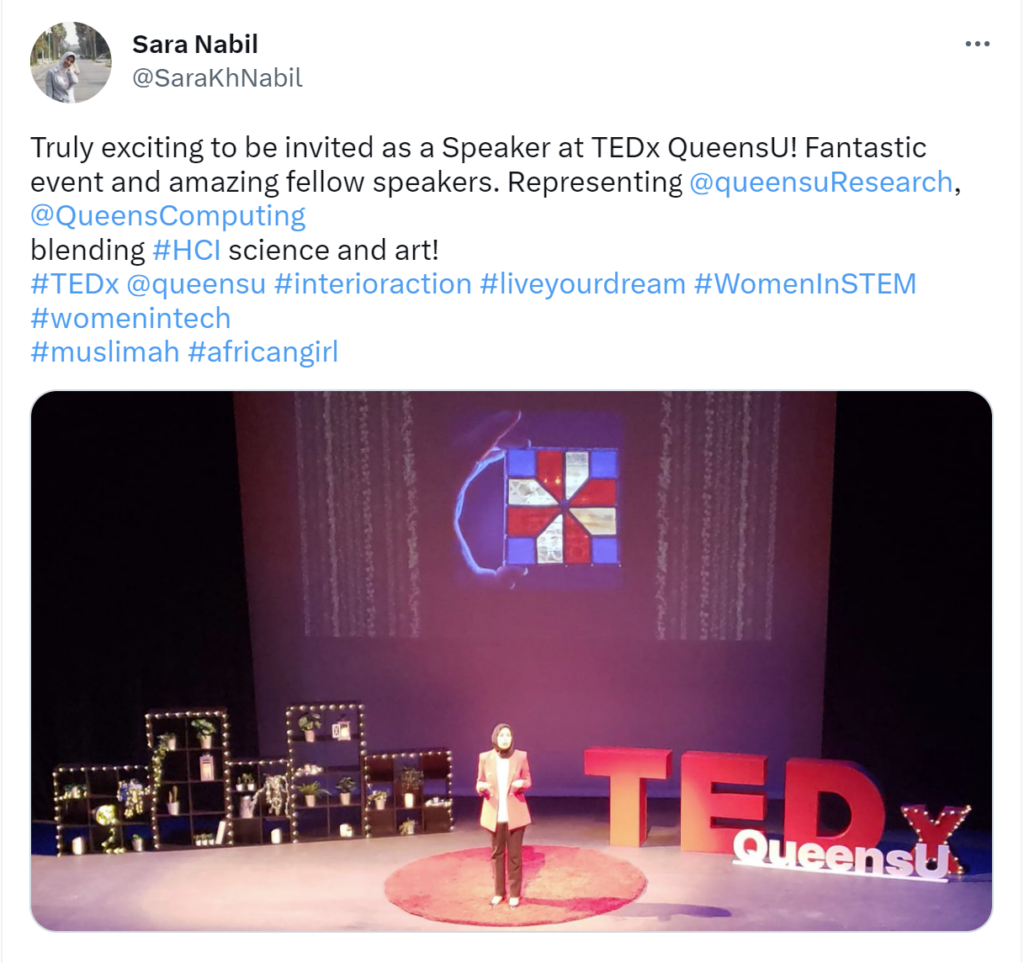 Dr. Nabil's great passion for interior design coloured her research in interaction design, and is driving her innovation of smart homes and interactive furniture in novel ways. To do so, Sara and her team develops soft sensors, fabric circuits, e-textiles and smart materials that are malleable, shape-changing, and colour-changing. Her work aims to support the living quality of marginalized groups such as refugees, people with dual-identities, and people with physical disabilities.

TedxQueensU
This February, Dr.Sara Nabil was one of the speakers at the 13th Annual TEDxQueensU Conference: Revive! Sara spoke about the interdisciplinary nature of her research with her team at iStudio Lab, which often blends science, art, and technology.
One of the latest projects of iStudio Lab is the Borrowable Museum (BM), a portable interactive physical display based on the artifacts from the Wearable exhibition at the Canada Museum of Science and Technology. This portable interactive installation prototype is part of the research by Alaa Nousir, which aims to address the inaccessibility of museums in remote communities. You can hear Alaa describe the project in the video below!