The Canadian Centre for Cyber Security (Cyber Centre), Canada's authority on cyber security, hosted GeekPeek, an unclassified professional hackathon on December 13-17, 2021. Mark Adams, Jeremy Banks, and Christina Hu from Queen's Computing L1NNA research lab participated as the team Forbidden_root and won the best project award out of 10 teams from Canadian post-secondary institutions including McGill University, University of Toronto, Carleton University, University of Ottawa, and the University of Calgary among others.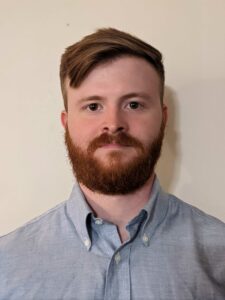 During this event, the team developed new malware functional decomposition methods and integrated large-scale vector similarity search backends into an existing open-source malware reverse engineering platform, scaling the concept of malware similarity into production level for the broader cyber defense community. After being evaluated by a panel of judges from CCS, the team was awarded as the best project by Dr. Eric Bisaillon, the Director-General of Cyber Defence Capabilities at Communications Security Establishment.
About Cyber Centre: The Canadian Centre for Cyber Security (Cyber Centre) is Canada's authority on cyber security. As part of the Communications Security Establishment, it has united existing operational cyber security expertise from Public Safety Canada, Shared Services Canada, and the Communications Security Establishment into one high-functioning, responsive organization. The Cyber Centre is the single unified source of expert advice, guidance, services, and support on cyber security for government, critical infrastructure owners and operations, the private sector, and the Canadian public. With the Cyber Centre, Canadians have a clear and trusted place to turn to for cyber security issues.