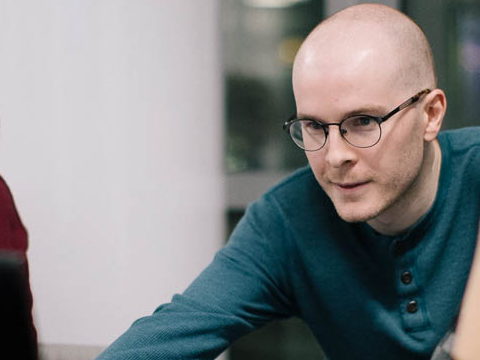 Surprise. That's the name of the game when it comes to playing Inscryption. Well, the name of the game is in fact Inscryption. It's that element of surprise that led Queen's School of Computing alumni Daniel Mullins to win the strategic minds of gamers and earn the "Best Desktop/Console Game" award at the  Unity Awards 2021 for his game Inscryption. As you play the game, you may think you're playing a regular old card game and everything is generally predictable. However, the next moment you're in the woods and you run into a floppy disk! Inscryption has been described on Steam as "an inky black card-based odyssey that blends the deckbuilding roguelike, escape-room style puzzles, and psychological horror into a blood-laced smoothie. " This unique and creative  game has been reviewed as overwhelmingly positive among the gaming community.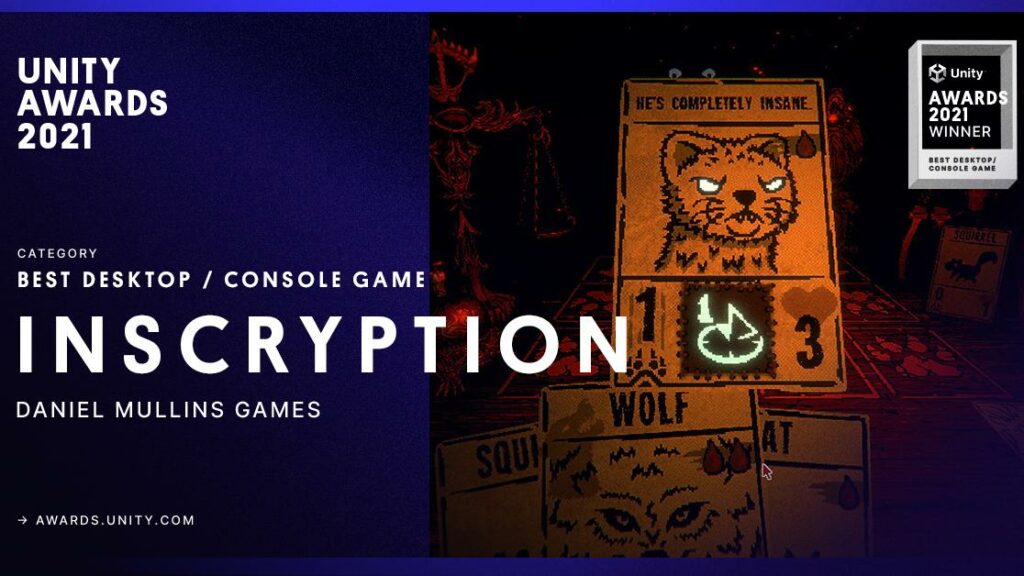 Daniel graduated with his BComp in Game Development from the School of Computing in 2014. He thoroughly enjoyed his time at Queen's University and recalls his fondest memories as those that were on campus. He also loved the city of Kingston.
In every student's life there is a defining class or moment that shapes their career aspirations. For Daniel, that class was CISC 226, also known as Game Design. Having early exposure to Unity, a platform which allows for real-time gaming content creation, has encouraged his passion and commitment to truly materialize into a successful career in game design. He says:
"Some of those concepts were cemented in my younger brain. It paid huge dividends. At the time, Unity was popular, but it wasn't the obvious thing for many game developers. Now that I've now been using for, close to 10 years, I'm really glad I learned about it."
Daniel's career in game design started as a programmer at medium sized companies in Vancouver. Motivated to exercise more of his creativity, he took the leap to start his own game development studio called Daniel Mullins Games. In fact, starting his own gaming studio was always something Daniel had envisioned for his career. He released his first game in 2016.
Daniel advises current and prospective students to take project-based courses. He sees the value in learning outside the classroom. Doing so allowed him to take his classroom skills up a notch. He says:
"I was doing these things called game jams where you make a game in a short span of time. Having the experience of seeing a small project from start to finish is super important for getting into the games industry. Having a good resume is one thing, but having work that an employer can look at is probably more important. Being a student is of course a lot of work already, but if you have time to make a game in a weekend that could be a project that pays off years later when looking for jobs."
We hope you play Inscryption and enjoy the wild ride that comes with it! The Queen's School of Computing will be hosting a Twitch event where Inscryption will be played live with an appearance from Daniel himself.
Congratulations on your wonderful achievement Daniel. May your creativity and drive continue to flourish!