The School's final event of 2022 was a very special one. On December 14th, a week before the University closed for Winter Break, QSC staff and faculty gathered together at the University Club for the Queen's School of Computing Celebration of Excellence. At this year's ceremony, the School was honored to be joined by Dean Barbara Crow, the Dean of Arts and Science at Queen's, as well many of the School's long-standing alumni and their families.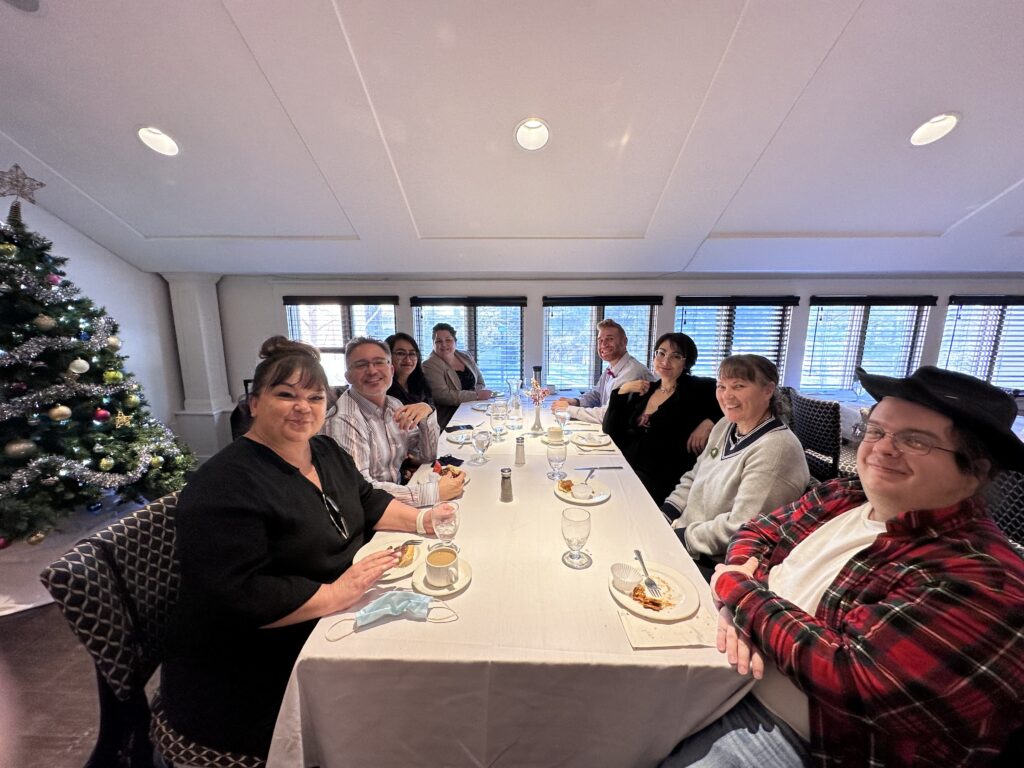 The Celebration of Excellence was an opportunity for QSC friends and colleagues to get together for a holiday banquet meal, followed by an award ceremony to recognize the achievements and contributions of our esteemed current and former faculty.
After socializing and enjoying the catered lunch, the guests took their seats as Dr. Hossam Hassanein, Director of the School of Computing, took the podium to present the awards, joined by Dean Crow who personally congratulated each recipient.
With a bittersweet speech, Dr. Hassanein announced that QSC was saying goodbye to five of our excellent faculty members who retired in 2022. Dr. Hassanein wished each one of the professors a happy, fulfilling retirement. The second portion of the awards was presented to celebrate and recognize the faculty at QSC who have elevated the reputation of the School by receiving prestigious awards for their research achievements. Most recipients were in attendance in person, while some chose to attend the ceremony remotely for considerations of public health and safety. The QSC Tech Team had set up a remote conferencing station on the stage, so the remote attendees were able to see the proceedings, as well as accept their awards and make their acceptance speeches through the screen.
For both award categories, the recipients took stage to thank the School and share anecdotes and special memories. The acceptance speeches were, without a doubt, the most heartwarming part of the afternoon that reminded us of how much the School of Computing, and the field of Computing in general, has technologically evolved over the years, as well as of the School's long history and a unique tradition of comradery.
The following faculty have been presented with awards at the 2022 Celebration of Excellence Ceremony.
You can read more about each of the recipients in our list of awardees.
Faculty retiring after many years of service to the School
Robin Dawes
Dave Dove
Margaret Lamb
Alan McLeod
David Rappaport
Faculty celebrating prestigious awards
Selim Akl
Gabor Fichtinger
Parvin Mousavi
Wendy Powley
Amber Simpson