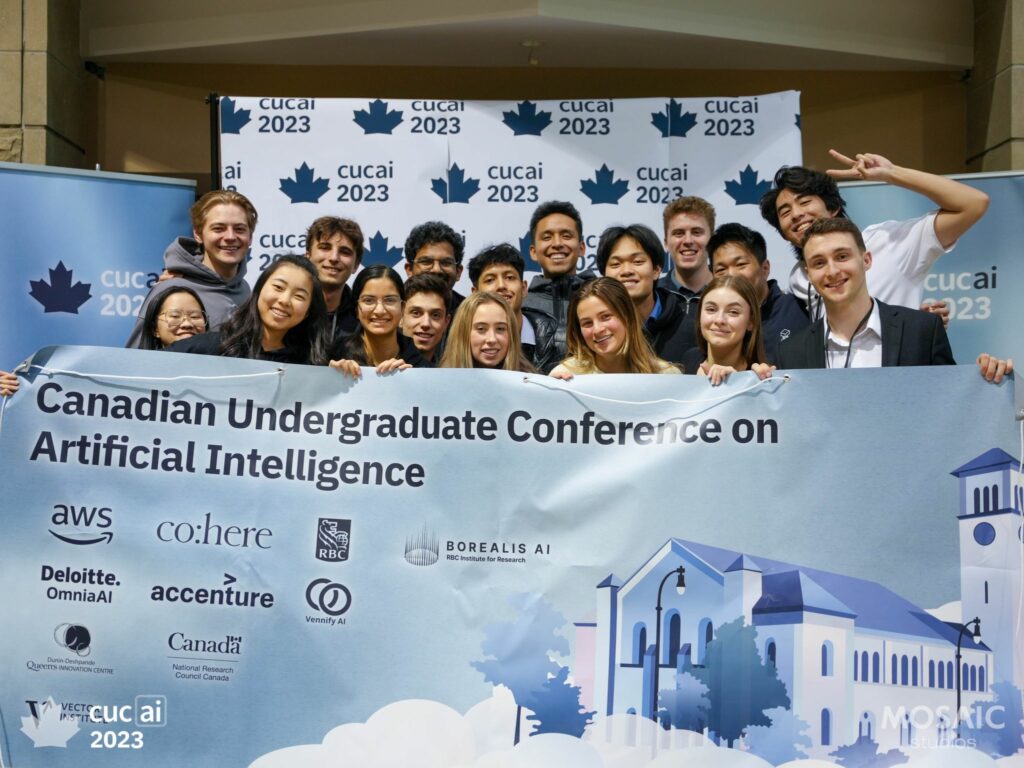 This May 4th and 5th, the Canadian Undergraduate Conference on AI (CUCAI) was held on Queen's campus.
CUCAI is one of the biggest undergraduate AI conferences in Canada. The annual event consists of an AI research project showcase, speaker presentations from leaders in academia and industry, and networking sessions designed to show undergraduate students the present and future of the artificial intelligence industry.
CUCAI 2023 was their biggest conference yet, welcoming over 300 delegates and 12 industry sponsors for a weekend of keynotes, workshops, networking, and fun. The AI design project & research showcase hosted 56 groups of undergraduate students from across Canada.
The conference is a student-run event, and this year's success was made possible thanks to the hard work of an amazing organizing team. Olivia Xu (Computing), Cooper Lloyd (Computing), Chris Gauthier (Computing), Gonzalo Soto (Engineering), Spencer Hill (Engineering), and Marcelo Chaman Mallqui (Commerce) were the Leadership Team behind the event, managing a talented crew of Marketing, Partnerships, and Logistics student delegates and volunteers.
To find out more about CUCAI and follow updates about the 2024 conferences, visit their website and socials: CUCAI 2023 | Instagram | Linktree